Adepteq Limited
Adepteq is a technology partner on The EU INDEPENDENT project that has developed the Connect-i Carers Portal as part of the Milton Keynes pilot.
The Milton Keynes INDEPENDENT service draws on collaborative work from four parties, CarersMK, ConnectMK, Milton Keynes Council and Adepteq.
Using a Carers support network maintained by CarersMK, it provides "informal care" for older people. The service provides refurbished PCs or laptops with web cams and renders access to a purpose built system "Connect-i" via a web browser, developed by Adepteq. Informal carers and people in need of care can track, monitor and request support or simply have video supported conversations with CarersMK, friends, family and others to reduce their isolation.
The service also highlights where earlier interventions and support may be required.
Adepteq is a Microsoft Cloud Accelerate Partner with competencies in Portals & Collaboration, Content Management, and Search. Recognised by Microsoft for it's proficiency in deploying customised and bespoke solutions both on customer premises and in the cloud.
INDEPENDENT is a European pilot project that brings together twenty partner organisations across six European Member States. Jointly, they have set up an ambitious work programme which aims at better capitalising on information and communications technology (ICT) when it comes to supporting older people in their communities. The ultimate goal is to empower older people to maintain their independence.
A particular focus is on enabling, with help of technology, a better joining-up of social and health care services as they currently exist. There is also emphasis on strengthening the participation of the so called "third sector," family carers and voluntary community workers who would otherwise not be in the usual information sharing loop.
This pilot project started in January 2010 and will end in December 2012. It is part-funded by the European Union's Competitiveness and Innovation Framework Programme.
To find out more please visit http://independent-project.eu/home/

Mr Ian Loman
SharePoint Practice Manager
Mrs Lisa Bailey
Manager of ConnectMK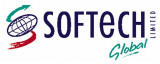 Softech Mobile Solutions
Softech was established in 1990. We are always committed to providing our clients with the very highest levels of service, flexibility and quality. In everything we do, our aim is to add value and to empower our clients with tools and resources to increase their business advantage. We have been working with NHS organisations to streamline their workflow using our solutions since 2003.
Softech Mobile Solutions is a child company that is now focusing on mobile and internet based applications around the tele healthcare domain. We also have experience with RFID, Mobile and other electronics devices which enables us to give comprehensive fully integrated solutions.
Introduction
• Softech has implemented and managed large multisite outsourced transcription solutions in NHS trusts
• Familiar with handling change management and resistance from end users
• Work with Trusts and end users to ensure benefits are realised
• Cost Benefit Analysis study
Security
• ISO 27001 Certified
• First HIPAA Certified Organization in India
• SAS-70 Type II Certified (KPMG 6 month audit)
• First Company in India to achieve Security Process Maturity Module (SPMM)-Level
3/3) - Risk Assessment using SEI Carnegie Mellon's OCTAVE tools (Operationally
Critical Threat Asset Vulnerability Evaluation)
• ISO 9001:2008 Certified