Sponsors & Exhibitors
The commercial exhibition provides an opportunity for telecare and telehealth solutions providers to showcase their products and services to purchasers and key players in the telecare/telehealth and Assisted Living sector.

For the benefits of sponsoring or exhibiting at MTB 2012, or if you would like to register as a sponsor or exhibitor, see our delegate packages. For more information, please contact Joanne Jenkins at mtb2012@sehta.co.uk
---
Sponsors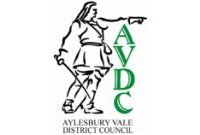 Aylesbury Vale District Council
As part of its drive to grow and support businesses in the Vale, Aylesbury Vale District Council is supporting Stoke Mandeville National Spinal Injuries centre in developing a collaborative R & D centre around rehabilitation and telehealth technologies. It has also hosted an action research showcase site in conjunction with SEHTA (South East Health Technologies Alliance) with a focus on fragile individuals and user groups in home settings.
Stoke Mandeville is an iconic name in the world of international and disability sport. Through the pioneering work of Dr Ludwig Guttmann the origins of the Paralympic movement were born at Stoke Mandeville in 1948. Now in 2012, as the Games return home to British shores, Stoke Mandeville continues to play a vital role both in the development of disability sport and in the advancement of medical research to enable individuals from across the globe to live and play independently.
The spinal cord injury patient at Stoke Mandeville NSIC goes through a comprehensive rehabilitation programme which includes regular sessions with clinicians, patients, carers and families. This presents an ideal environment for new technologies to be prototyped, developed and utilised - technologies which will ensure a more independent lifestyle for the patient.

The NSIC also has a Research Foundation, with a new Research Director in post who is keen to foster collaborative R & D activity with other academic and research institutes and businesses.
Among the NSIC's research interests are:
• Skin pressure sores
• Bladder management
• Respiratory issues.
The NSIC and its partners are hoping to utilise technologies that will help patients live more independently in the future.

To find out more about AVDC's involvement in the assisted living and Telecare sector please visit www.investaylesburyvale.com
---
Media Partners
---
---
Exhibitors
---
---
---
---
---
---
---
---
---
---
---
---
---
---
---
---
---
---
---